What you need to know about sheet products?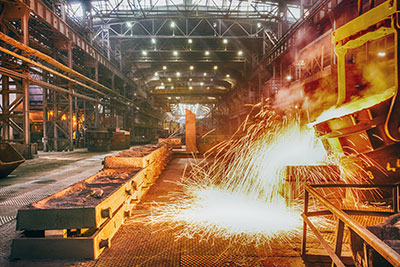 Today, quite
It is not difficult to buy sheet metal, this production of metallurgical
Enterprises is in great demand. It is manufactured using
Carbon steel, if steel is subjected to additional heat treatment or
Etching, its strength significantly increases. Depending on the technology
Sheet metal production is: hot-rolled and cold-rolled.
Hot-rolled products
Hot-rolled metal is obtained when
During the manufacturing process, the metal preform is heated to a high temperature
And rolled between the rolls of the rolling mill. Recrystallization occurs
Metal, the structure changes, defects are straightened. The resulting metal
Is a steel sheet with a rough or matte surface, it
Very resistant to high temperature. Hot-rolled sheet metal widely
Used for the production of pipes, metal profiles, various
Structures, chemical and heat exchanging fittings, aircraft, car bodies,
Wagons, electrical cabinets, refrigerators.
Cold rolled products
Cold rolled metal is produced on
Special rolling mills and is an excellent raw material for production
Stamped products, where the main requirement for the metal is flexibility and
Susceptibility to cold deformation. In this case, the internal structure of the metal is not
Changes. The most widely used corner and steel strip.
Galvanized steel
It is very resistant to corrosion and negative
To the environment. Galvanized metal can have both
One-sided, and two-sided coating, which is varnish-and-paint,
Organozole and plastisol. It is very widespread in mechanical engineering,
Construction, in the production of galvanized pipes and corrugated board, is simply irreplaceable
For roof repair. Sheet metal is used in the food industry for
Long-term storage of products, creation of aerosols and road signs
Basic characteristics of sheet metal
On quality of finishing of sheet metal
Is subdivided into metal: especially high, high, high and ordinary
Finishing. According to the criteria of manufacturing accuracy, there are: a group, A - increased
Accuracy and group B - normal accuracy.
An essential circumstance affecting
Quality of rolled metal, is the absence on the product of defects that
Violate its integrity. On the quality of the surface of sheet metal
Especially high, high and normal flatness. By the state of the edge can be
Edged and not edged.
The modern market offers various
Opportunities to buy sheet metal of various types and for a variety of
Goals in the form of metal sheets and rolls. This is a great way to solve
Many design problems with minimal costs. Our products
Metallurgical plants are in great demand all over the world.