Metal rolling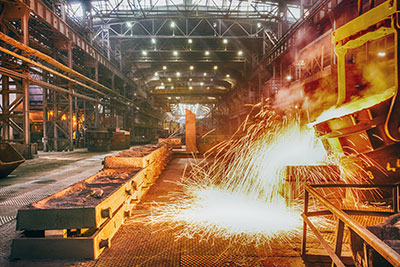 By definition
«Rolled metal» means a wide range of metal materials, range
Which includes the following items: profiled sheet, reinforcement,
Beam, square and round pipes, channel, square, circle, hexagon
And other metal elements.
Stainless steel is considered extremely
Reliable material because of its ability not to be corroded by various
Kind for many years.
Now let's talk about the types of rolled metal. Before
In total, rolled metal, which today can be bought in any
Profile company, differs depending on the type of production. it
Hot-rolled and cold-rolled metal. The prices for the products of these two
Varieties of production are almost identical.
Hot-rolled metal sheet is produced by
Method of heating the metal, as well as carrying material through the shaft system,
Forming the desired shape of the metal. This method is produced for the most part
Sheet metal.
Cold-rolled metal is created without
Application of the process of heating the metal, and by etching, after which the material also
Passes through a system of shafts that give shape, and almost
Finished product.
For any of the above production methods
Rolled metal products pass the final processing to give
Smoothness, as well as to eliminate various defects. Rolled metal products
Up to an ideal (sheets, pipes and other products), is capable of withstanding huge
Loads that are provided for this material.
Sale of rolled metal is carried out as a wholesale,
Both retail and retail. It also differs depending on the material. It can be
Black metal, which is made of a variety of types of steel and
Cast iron; Non-ferrous rolled metal from steels with various impurities of color
Metals (copper, zinc, aluminum, etc.); Stainless steel rolled metal from
Carbon and low-alloy steel. This type of rolled metal products
Popularity is not inferior to the previous.
Another classification of rolled metal — by type
Manufactured products. This includes the rolled metal products, pipes, sheets and
Special kind of hire.
The cost of rolled metal determines the set
Factors, beginning with the materials from which it is made, and ending with
Belonging to a particular group.