In the new year stainless steel from Yusco will rise again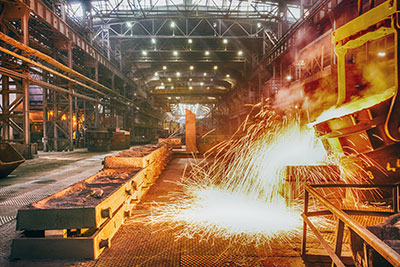 In the metallurgical company «Yieh United Steel Corporation (YUSCO») approved the price lists for the products made of stainless steel for the first month of the coming year. According to the announcement «pricing policy in 2013» manufacturer in Taiwan, published in the Asian specialized media, the value of the metal of this steel Corporation from January 1, will increase by 300−2300 New Taiwan Dollars (TWD) per ton.
In particular, the company reported: for local buyers, the price of stainless steel series 300 (for 1000 kg — compared with current rates) will increase by TWD 1500 (equivalent to 52-m$) and the rental cost of 400 brand will increase by TWD 300 per tonne (approximately 10.3 $).
In a slightly wider corridor will change the price for metal stainless steel from Yusco to foreign partners of the Corporation. Depending on the brand of rolled a ton of products relative to December prices of steelmakers — will be dispensed to exporters more on 870−2300 TWD (30−80 US dollars at the current exchange rate).
«Yieh United Steel Corporation» (district of Kaohsiung city, southern Taiwan) is the largest operator of the market of stainless steel in South-East Asia. Power of the Corporation is designed to produce over 1 million tonnes of special steel in year. Marketing companies flexibly react to the market situation, regularly optimizing the cost of production depending on the current factors in the development of the world economy. Announced on the threshold of 2013, the year the rise in prices of steel management «YUSCO» calls «…the logical reaction of the manufacturer on the expected strengthening of demand.»