The Japanese steelmakers have increased the volume of purchases of Nickel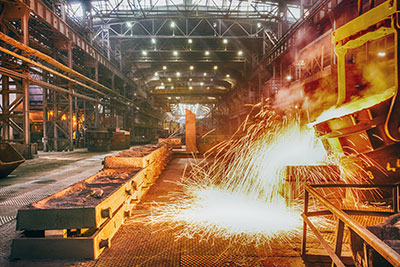 The Ministry of Finance of Japan summed up the results of the metallurgical industry
over 11 months that have passed since the beginning of this year. According to the analytical
data released by the Ministry, the volume of foreign procurement
Nickel ore local companies in November, continued to demonstrate
positive dynamics, though with a somewhat slower rate than for
previous months.
In particular, the number imported into the territory of the state of Nickel in ores for
the last month of autumn amounted to 437000 tons, which is half a percent more than October
data and by as much as 30% more than last year over the same period.
The same figure (almost 1/3) increased imports of this metal when comparing the outcomes
trading operations for all 11 months (from January to end of November) of the current and the past
years: 4.25 million tons in 2012 against 3.27 million tonnes a year earlier.
Japan (along with the States of Western Europe and the USA) is one of the world
leaders in the use of Nickel. However, the own reserves of ores of this metal in the country
no. For this reason, a steady positive trend on the volume
purchasing raw materials from foreign suppliers may be so straightforward
improving the economic situation in the steel sector of the state. As
a factor of influence on the statistics on imports and competition between domestic and
external suppliers of goods in this case are completely excluded.