Taigang plans to increase volumes of production of stainless steel rolling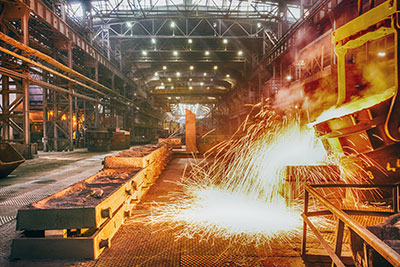 Despite the difficult working conditions in the current year,
manufacturers of stainless steel China are optimistic. In particular, management
one of the leaders of the Chinese market of special steels company «Taigang Stainless steel» —
even before the new year managed to declare their own intentions to increase
melting corrosion-resistant metal by 10%.
According to the management of «Taigang», in 2013 the demand
on stainless steel will have a more lively character, so there is reason to expect
the increase in sales. «Our analysts believe that the coming year promises
we expressive ascending vectors of indicators of export of stainless metal (for
forecasts — plus, 420 thousand tons to the result of 2012 year). Therefore, even in
the weak domestic market, our planned increase in the number of
produced of stainless steel with 3.1 million tons (this year) to 3.4 million in the next
will be justified» — comment on their expectations of the representatives of «Taigang
Stainless».
Earlier the mass media reported that for «Taigang»
last year was not the best (at the end of its first half profit
corporations fell by more than 55%). Summing up the half year results, the company explained
this situation is a glut in the domestic market of China, triggering
significant reduction of marginal income. Apparently, it was then that the management
the company decided to seek a way out of the situation in
reorientation to foreign buyers accustomed to higher prices.