The ratio of consumption of imported and domestic steel in Russia has not changed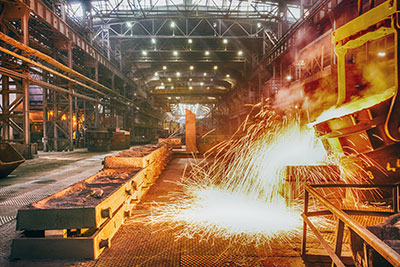 Analysts of the Russian metallurgical market has processed the information, concerning the volume of consumption of stainless steel imported in the Russian Federation over the past 3 quarters. According to experts, the share imported from abroad resistant to corrosion of metals in the total volume of trading transactions (in relation to indicators of last year) has not changed. As in 2011, and this year, for the first 9 months of the sector of imported stainless steel market took a little more than 64.5% of the total quantity consumed in the country were in this category.
It is noteworthy that the long products manufacture, primary processing, for welded pipe and stainless steel wire import of some products has passed the position (from 52.5 to 38.5%; from 48.7% to 35%; with 64 to 50.3% and from 69 to 67%, respectively). And for seamless tubes (of 49.7 — 55.8 per cent%) and flat products (71 — 78,2%%) the share of imported steel increased, completely offset the gap on the above items.
Earlier the mass media reported that in the first three quarters of the current year Russia imported 165,7 thousand tons of stainless metal, which is 7.4% less than the same period in the 2011th year. Most popular in this period of time was imported welded and seamless pipe, wire, and flat products of stainless steel.