Turkey: the volume of imports of sheet steel are slightly growing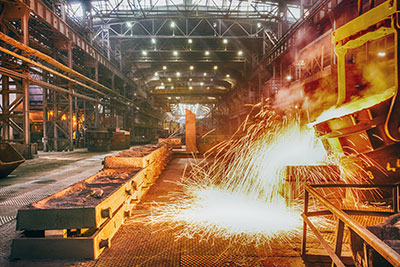 Institute Of Statistics Of Turkey (Turkish Statistical
Institute) published data analysis of commercial operations on foreign
suppliers of stainless flat rolled in September. According to estimates
Bureau staff, in the reporting period, the volume of import of metal in this category
the country has slightly increased during this time through the state border was
carried 25.5 thousand tons of steel. It's more the August indicators
3,6%. When comparing the same data in the same periods of the current and the past years
in TurkStat has noted a regression: the numbers of 2012, by 32.5% less than last year.
The same dynamic was reflected in data for the September
the volume of stainless steel purchases in cash. In the 9th month
the current year, Turkey imported metal to 64.3 million dollars
USA, which is 2.3% more than the August figures. When comparing the same volume
imports year-on-year, analysts TurkStat witnessed negative
dynamics: the amount of contracts in September 2012 decreased compared to last year
the figures more than 40%.
Despite the decline in imports of stainless
steel in Turkey when compared to the September figures of this and last years
the dynamics of the data on import of the metal over the entire period from the beginning of the year is
positive. From January to September the country imported 271,3 thousand tonnes
this product, which is 1.6% more than in the same period last
year.