Nickel producers, China's gaining momentum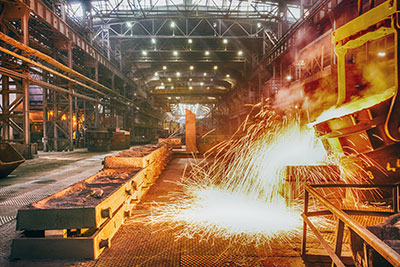 Despite the fact that most of the players of the global Nickel
market this year experienced difficulties with sale, Chinese manufacturer
this metal — the company «Jinchuan Group» (Gansu province) announced their
plans to increase the volumes of its output. The organization said that the level of
Nickel production at the facilities of «Jinchuan» this year will be 135 thousand tons,
which is 4% higher than last year's figures.
Recall that in an earlier their forecasts
analysts «Jinchuan Group» was more modest. The company's experts believed,
in 2012 the company will show a negative trend in the level
Nickel production (probably 120 thousand tons compared to 130
thousands the previous year). However, a number of circumstances played into the hands of
the owners of the business and also the modernization of equipment of processing plants, positive
influenced the dimensions of production costs, the company allowed «Jinchuan»
to pass this difficult period with growth indices.
«Jinchuan Group» — one of the largest Asian manufacturers
Nickel and other base and precious metals — copper, cobalt, selenium,
palladium, gold, platinum and silver, most of which is produced in
the territory of the PRC. Earlier it was reported that the full capacity of Nickel production
the Chinese company makes more than 150 thousand tons of refined products in
year.