America will reduce the pressure on exporters of stainless steel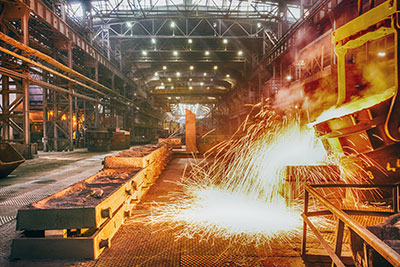 The government of the United States of America «released
customs nuts» for exporters stainless steel. However, such happiness
can enjoy not all foreign producers of corrosion-resistant
metal: spray «the fountain of unprecedented bounty» will get only metallurgists neighboring
Mexico for which the U.S. government will abolish the additional tax on the import
sheet of stainless steel and will void the customs allowances for the supply of the strip of
steel in this category.
Information on Mexican suppliers now
will enjoy some preferential treatment when imported flat stainless steel
to the USA this week officially confirmed in the CIT (a specialized
body of the country involved in international trade). According to experts
stainless steel market of the state, certain freedoms for producers from Mexico
should not exert any tangible influence on the domestic US market:
even if a small dumping neighbors, the difference between acting on
the territory of the state prices for stainless steel and reasonable value of the imported
in America Mexican metal will not significantly transform the overall
market situation.
Recall that in order to protect the interests of local
manufacturers the US government just over 10 years ago imposed anti-dumping
the tax on imported flat rolled stainless steel from several countries — including Mexico, South Korea and several
of the European States. Today, after 1/10 of a century, American custom
«gave the nod» to the nearest of foreign masters stainless steel —
producers of the «country of the Aztecs». It is not excluded that in the near future grace
descend, and for more distant neighbors, «big brother», although market experts
little hope for this prospect.