Norilsk Nickel is changing leadership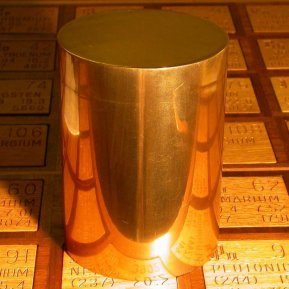 Mining and metallurgical company «Norilsk Nickel»
change of CEO. The organization said: «the Issue is resolved, it remains
only to discuss the details.» Most likely, instead of working up to the present
time in this position Vladimir Strzhalkovsky, head of enterprise
the near future is one of the major shareholders of MMC Vladimir Potanin.
The expected resignation of the General Director of «Norilsk Nickel»
— the event has long been rumors in the media (this was one of the «stones
stumbling» into a protracted debate, the main owners of the company). Now
the majority of the shareholders of the company have reached agreement: the parties agreed
and the distribution of control in the management of assets, and the minimum amount of dividends.
Soon the leaders of both parties «Nickel
confrontation» — Potanin and Deripaska are planning to sign a Memorandum
intent, which officially will restore peace between the warring camps. When
the role of man, put the main stone in the Foundation of a good relationship between
«RUSAL» and «Interros» will play the Russian billionaire Roman Abramovich:
businessman buys «controversial» portfolio of shares «Norilsk Nickel» (about 7%), now
on the balance of MMC itself.
We will remind: the main owners of the assets of «Norilsk
Nickel» conflict with 2008. Analysts believe that the long-awaited resolution
the dispute between them will lead to the improvement of the position of MMC securities
securities, will benefit not only «Interros» and «RUSAL», but all the other shareholders
of the company.