Stainless steel from YUSCO, more expensive, POSCO will still leave prices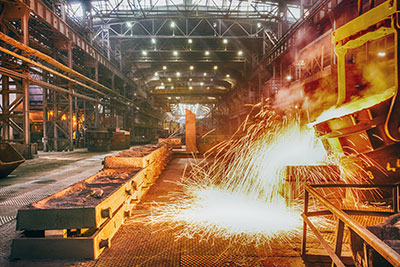 Metallurgical Corporation «YUSCO» («Yieh United
Steel Corp», Taiwan) announced the adjustment in the cost of rolled stainless
varieties of metal for the November contracts increased. For foreign
buyers (for new price list of the company) corrosion-resistant metal will be
be shipped at a price increased from the October prices at US $ 50
per ton. For clients the change in the cost will be less
tangible: a ton of stainless steel from YUSCO for them will rise in price only 34 USD.
The other major representative of the stainless steel business
East Asia company «POSCO» («Pohang Iron and Steel Company», South Korea)
— adopted a different solution: metal production in November will be sold at
prices approved yet for the past month. In particular, hot rolled
stainless steel (series 304) from the warehouses of this company from the first day will be
be shipped at a cost of 3.5 million won per ton, and cold rolled steel at a price of 3.77
million KRW. A ton of G/K metal 430 series from this manufacturer will be
to manage the customers at a cost of 2.04 million won, and a ton of cold rolled steel
that series at a price of 2.42 million.
Recall that the third major manufacturer
stainless steel in East Asia — concern «TISCO» («Taiyuan Iron
&Steel Company
Ltd.», PRC) — announced its November plans in
the middle of last month. Then it was reported that new export prices
will increase (relative to the October price) at USD 50 per ton, and
inner 16−32 dollars per 1000 kg.