Metal rolling. The role of electrodes in metal products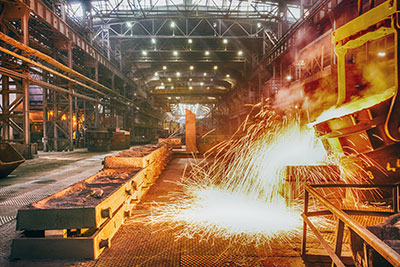 Metal rolling is the products of the metallurgical industry, obtained by rolling. Specialists use such notions as "assortment" and "profile" to designate products. The profile in this case is the cross-sectional shape. The assortment in turn - a large number of profiles, distinguished from each other by different shapes and sizes. The generally accepted classification of a stainless steel assortment is its division into two groups: a high-quality metal rolling and sheet metal rolling, including a stainless sheet and a strip. In the high-quality rolled metal includes thin (less than 4 mm in thickness) and thick (more than 4 mm) hot-rolled sheet, as well as a different thickness of cold-rolled sheet. The second group is represented by several types - a circle, a flat strip, a square or a shaped sheet, which can be of two types: general or special. Sale of sheets, pipes, wires, electrodes, which form the main base of rolled metal, is carried out in large volumes and helps meet the economic needs of various industries and construction. In addition, metal products are used throughout the construction of buildings. Thus, the reinforcement and reinforcing mesh makes it possible to manufacture reinforced concrete structures and, accordingly, modern multi-storey buildings. Specialists use electrodes in construction, repair, as well as in the construction of pipelines. The range of electrodes is quite diverse due to the great difference in the methods of welding.
All rolled products are marked by the manufacturer. The marking indicates the operational characteristics of the product. The established norms require the application of the appropriate symbols on the electrodes indicating the type of product (welding, cutting , etc. ), the type of coating, the diameter of the rod and other necessary information. There is information that must be indicated in the marking.
The manufacturer can label the product using two methods - the method of stamping or the method of pasting a label on which the bar code is contained. The electrodes must contain the date of manufacture, the type of product, the trademark of the country of manufacture and the name of the manufacturer.
This information is regulated at the legislative level and must be specified in the factory marking. For example, enterprises that produce electrodes for welding metals or welding should also indicate the dimensions of the product, namely its diameter and length, and the current strength measured in mA.