The Commission authorized the purchase of Outokumpu stainless German asset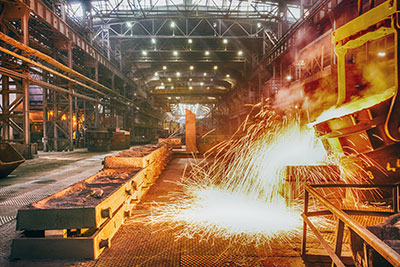 Finnish steel Corporation «Outokumpu» received
consent of the Antimonopoly Committee of the European Commission regarding plans for the acquisition
stainless steel asset «Inoxum», which is currently the German company
«ThyssenKrupp». The position of the regulatory body of the European Union, who previously played
against the deal, relented after «Outokumpu» revised list
objects that will be exhibited by the Finns for sale after purchase of «Inoxum».
Earlier it was reported that the statement of management
Corporation «Outokumpu» the intention to buy power producer
stainless steel «Inoxum» members of the Antimonopoly Council the EC responded with a ban
to carry out the deal. It was caused by fears of the European Commission in the interests
consumers in the European market, which could suffer from the dictatorship of the prices,
imposed the only major operator of the sector (which could be Finnish
Corporation). In response, the owners of the «Outokumpu» promised to sell one of his
Swiss factories specializing in the production of stainless steel. However
the competition authority considered that such actions to protect
European consumers will not be enough.
As a result, the management of the Finnish steel
the company had to offer more substantial alienation of assets — Italian
plant «Terni» and several service centers in Europe. According to representatives of the EC,
selling these businesses will enable you to maintain a competitive balance in the local
the stainless steel market and therefore objections to the change of the owner «Inoxum»
can be removed.