DSS and Centravis decided on the volume of supply of stainless metal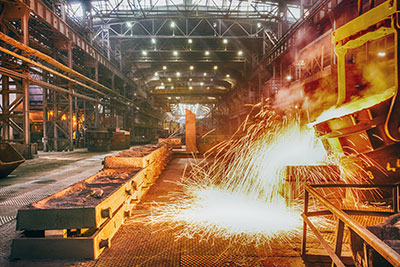 Zaporizhzhya metallurgical plant «Dneprospetsstal»
and Nikopol holding Centravis to determine the amount of supply of the workpiece
for the production of pipes from stainless metal in the coming year. New
a contract — say the participants of the transaction will take into account the growth in production of
products of the Nikopol plant: in 2013, the management of «Centravis»
planned to increase the production capacities of the company's pipe still
10%.
«We are ready to increase volumes of deliveries» —
commented on the situation as the load increases, the head of the sales Department
«Dneprospetsstal» Alexander Shabanov. «We have sufficient strategic
stocks of raw materials for the production of workpieces on the needs of our clients, a well-established
factory supply stainless steel scrap from foreign suppliers (although previously we
only worked with local companies) — said the representative of Zaporozhye
enterprise.
Centravis is one of the most powerful operators in the world
market in the production of seamless stainless steel pipe and tube (included in
the five largest companies in this sector). «DSS» — the largest in
Ukraine enterprise on the production of structural, heat-resistant, tool,
stainless steel and other special grades of metal. Nikopol holding already
several years is one of the key buyers of products of Zaporozhye
plant.