Outokumpu will not sell the light annealing line Terni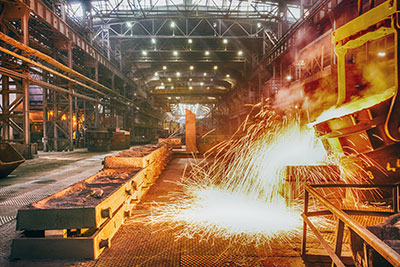 Outokumpu will not sell the light annealing line TerniThe management of the Finnish company Outokumpu, one of the largest operators of the world stainless steel market, has corrected its own plans for the sale of the Italian metallurgical plant Terni. After it became known about the decrease in quotations of shares of Outokumpu (the value of its securities decreased recently by 1.9%), the management of the corporation decided to refrain from selling part of the capacities of this production, leaving among its assets the existing line in the plant Light annealing of cold-rolled steel.
Recall that the sale of the Italian plant "Terni" for "Outokumpu" - a forced step. To him, the owners of the company were pushed by representatives of the European Commission, who considered the possibility of the Finnish corporation buying a stainless business from ThyssenKrupp. And the management of Outokumpu considers this transaction as a strategically important step that would strengthen the position of the Finns in the fight against cheap products of Asian manufacturers. Previously, the management of the corporation proposed to reduce its influence on the European market by alienating shares in a Swiss factory specializing in the production of coiled steel, but the European Commission considered such actions by Outokumpu as insufficient to maintain balance in the sector. A new offer of Finnish businessmen by the EC will be considered in the middle of next month.