Geologists of China have explored a new copper-nickel deposit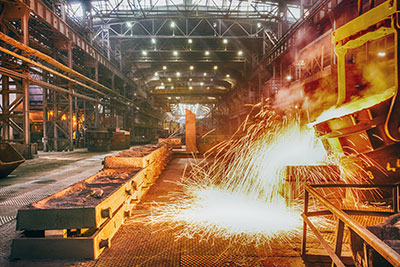 According to the Chinese news agency Xinhua, which refers to the Bureau of Geology and Mineral Exploration of the People's Republic of China, large deposits of nickel have been discovered in the northwestern part of the state (Charklyk, Xinjiang-Uygur Autonomous Region). According to the statements of geologists conducting reconnaissance work in the sector, at least 1.28 million tons of this metal are contained in the mine's interior. "Deeper studies can confirm and significantly greater nickel content on the site - up to 2 million tons," experts say. In addition, the mines of the mine contain about 60 thousand tons of cobalt and more than 220 thousand tons of copper.
Representatives of the Bureau of Geology and Mineral Exploration of China said that the discovered ore occurrences are the most promising source of nickel and copper in the country. Officials expressed the hope that the metal from this field will help to significantly alleviate the nickel shortage experienced by the metallurgical enterprises of the PRC today.
Xinhua News Agency reports that the intelligence work in the Xinjiang Uygur Autonomous Region was supported by the Central Government Fund of China, whose investments allow geologists to annually implement up to 4 large-scale research projects