Nonferrous and ferrous scrap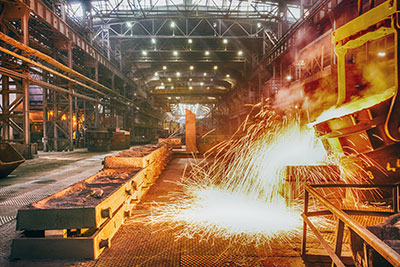 At present, the process of processing industrial waste and metal products is increasingly attracting the attention of the most far-sighted and economical owners of developing and large industrial organizations. What is so beneficial recycle?
First of all, processing and receiving scrap of non-ferrous and ferrous metals can significantly reduce the cost of raw materials. In addition, the processing of scrap guarantees an increase in productivity, and, consequently, the profit of the company.
Scrap of nonferrous and ferrous metals is considered to be very valuable material today. Fans of easy earnings, as well as many years ago, regularly visit points of reception of scrap metal.
What kinds of colored and black metal are most in demand?
The most enterprising owners of metal warehouses are not inclined to refuse practically any interesting offers. However, it is more profitable to sell large quantities of metal. The least valuable black scrap is already used metalware that has been used and worked out, made of cast iron, iron and stainless steel. Metal shavings, casting waste and metalworking enterprises also make up black scrap metal.
The scrap of non-ferrous metals is an order of magnitude higher. Non-ferrous scrap metal is waste of valuable metal grades. Copper (and any of its alloys), lead, magnesium, titanium and aluminum are highly valued. Do not refuse the points of reception of scrap metal and from rare metals.
Color scrap varies in price. The most valuable are metal products made of copper. Honorable second place was shared by bronze and brass.
Today, aluminum scrap is most often found. Due to the increased ease of this type of metal, it is necessary to significantly increase the volumes of recycled recyclables for profit.
Scrap ferrous and non-ferrous metals is also differentiated by the percentage content of impurities. It's no secret that there are no absolutely pure materials in nature. That is why the reception of scrap of non-ferrous and ferrous metals necessarily sends the recyclable materials to the analysis, the data of which, in the final analysis, determine the cost of the products sold.
On the territory of the Russian Federation, scrap of ferrous and non-ferrous metals is received by organizations whose activities are necessarily to be licensed. In addition, special operations require such operations as transportation, processing, collection and storage of metal products intended for recycling.