New frontiers of Russian-Vietnamese cooperation in the field of titanium mining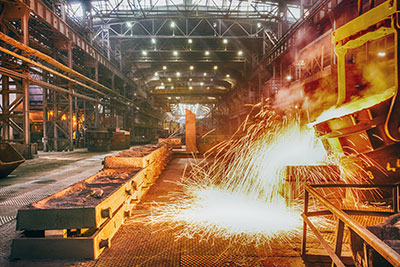 In the history of the development of relations between Russia and
Vietnam with regard to joint extraction and processing of titanium achieved new
Boundaries. Such conclusions were reached by international correspondents who covered the business
Visit to VSMPO-AVISMA by representatives of the government of the republic headed by the vice-premier
Country - Hoang Trung Hai. During the meeting, foreign guests visited
Production capacities of the Russian company in the cities of Berezniki and Upper
Salda.
In Russia, a delegation from Vietnam was met by the head
VSMPO-AVISMA - Mikhail Voevodin. He presented to the future partners the existing
Capacity for the processing of titanium raw materials and presented a program
Development of the enterprise, within the framework of which there is a tangible growth in volumes
Production. The Vietnamese delegation recognized the technology of the Russian company as
Interesting, and the overall investment climate in the country - favorable for the international
Cooperation.
It was previously reported that the government of Vietnam and
Management of VSMPO-AVISMA has long been negotiating the joint development of a titanium mine in the territory
Of the Socialist Republic with raw material reserves equal (by preliminary
Valuation) of 3 million tons. The visit of the Vietnamese delegation mentioned above
According to the participants of the meeting, will be an important milestone in the development of economic relations
Between the two powers: during the negotiations, the parties were able to concretize earlier
Achieved preliminary agreements on joint titanium
Projects and outlined plans for the future.