AVISMA took 42nd place in the rating of the largest Russian companies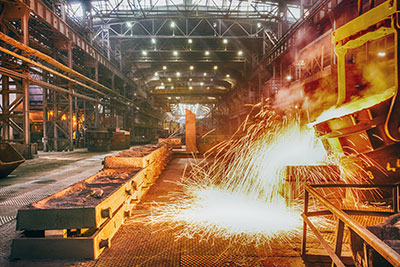 The Russian titanium monopoly, VSMPO-AVISMA Corporation (Verkhnaya Salda), took 42nd place in the annually published rating of the largest Russian companies by the market value of assets. In relation to last year's place in this list, compiled by analysts of the rating agency Expert, the organization has moved up eight lines. Improved indicators of the titanium corporation and in the list of leaders of Russia in terms of sales: in the current year AVISMA moved to 214 position, breaking 16 points of the rating.
As in the past year, in 2012 the first three places in the Expert's rating in terms of sales among Russian companies are held by Gazprom, LUKoil and Rosneft with indicators of 4637090; 3275015; And 1858035 million rubles, respectively. The figures of the world's largest titanium producer are much more modest - 30,386 million. But in the rating on AVISMA's capitalization, it does not so much lag behind the leaders - the already mentioned above Gazprom, Rosneft and debuted in the list of record holders of this year, "Sberbank of Russia". In the column "market value" of the titanium corporation analysts of the rating agency designated the figure of 60103 million rubles, while for top companies of the list this figure is equal to 3744911; 2073535 and 2029941m respectively.