Red October ahead of Mechel in terms of production of stainless steel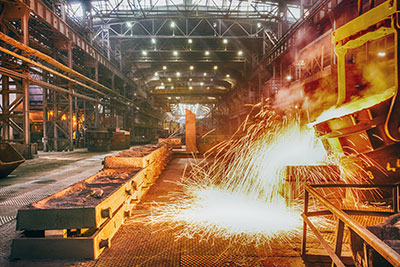 For the first time in several years, the leader of the Russian market
Among manufacturers of stainless steel (so far - by the end of the half-year) has become a closed
Joint Stock Company Volgograd Metallurgical Plant Red October.
The company smelted almost 32% of the total production of
Corrosion of metal in Russia, ahead of the former leader - Chelyabinsk Metallurgical
Combine. The silver prize-winner of the Russian stainless steel market passed the stage with
27% of the total production level, and the third place went to Zlatoustovsky
Metallurgical plant, which showed a result of 19%. Next on the list
Champions of the industry are followed by Elektrostal with a 13%, Izhstal and Ashinsky
Steelworks "from 7.2% and 1.4%, respectively.
It is significant that the top producer of stainless steel
- Krasny Oktyabr plant - for I
The half-year increased production volume (in comparison with last year's data
Of the same period) by almost 73%. Positive dynamics (though in less than
Aggressive style) also showed Zlatoust (+ 29.5%) and Ashinsky (+ 9.7%) factories.
But Chelyabinsky MK demonstrated a tangible reduction in output
(-47.7%). Also in the "minus" worked for 6 months, "Electrostal" (-25.5% of the
Last year's figures) and Izhstal (-11%).