Taigang raises prices for stainless steel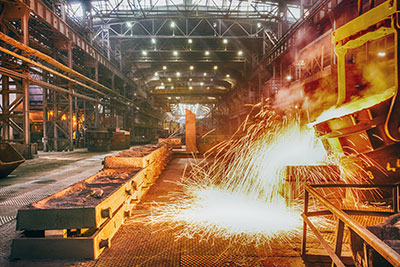 The management of Taigang Stainless (one of the largest stainless steel producers in China) decided to adjust prices for its own products to external customers. At November deliveries the cost of stainless steel of this producer will rise by 150 USD per ton.
In the company itself, such changes are called a forced step, to which Taigang pushed a jump in nickel quotations on the exchanges. Analysts of the Chinese market believe that such a radical adjustment of price tags will not bring the manufacturer tangible benefits: consumer demand is still weak. Therefore, the benefits of higher prices for products can be largely offset by a decrease in Taigang's sales volumes, caused by a decrease in the competitiveness of its products.
It should be recalled that, despite Shanxi Taigang Stainless Steel's optimistic management plans to increase the volume of stainless steel production this year by 300,000 tonnes, the results of the first half of the year brought disappointment to the company: its profit decreased by more than half compared to last year. The management of the organization even had to stop a part of the production lines for a month, which would lead to a reduction in annual output of stainless steel by 110,000 tons.