On TMK-Inoks, new lines for the production of stainless pipes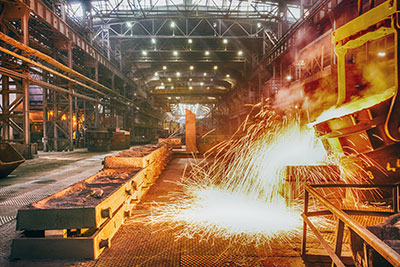 At the plant TMK-Inoks (Russia, Sverdlovsk Region, Kamensk-Uralsky) new lines for the production of precision welded pipes of stainless steel with a diameter of 8 to 114 mm were put into operation. And a wall thickness of 0.5 mm. Up to 5 mm. The products are designed to meet the needs of enterprises of the energy complex, aerospace industry, as well as oil producing and machine building companies.
According to the comments of representatives of TMK-Inoks, while the company has implemented only the first stage of the program to develop a new nomenclature for the plant: only two lines for the production of stainless pipes for special purposes have been put into operation. The plans of the enterprise management are to reach higher production volumes (to the level of 10 thousand tons of rolled products per year). Such indicators in the company expect to reach in 2014-2015. By that time, analysts of TMK-Inoks believe, the share of the plant's products will be able to make up at least a quarter of the capacity of the domestic market of stainless pipes of the standards mentioned above. As part of the development program for this direction, Kamensk-Urals plant plans to spend about 3,750 million rubles, one third of which invests in the project of OJSC RUSNANO, one of the founders of OOO TMK-INOX.