Manufacture of stainless steel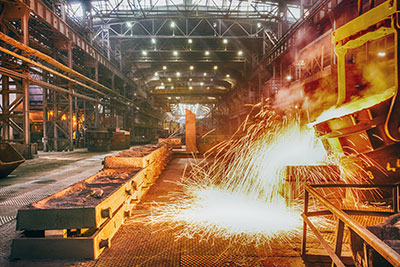 AT
Different fields of industry and
Production of stainless steel
Very much in demand. However, among
Stainless steel
Are considered to be stainless
Pipe and sheet stainless steel. how
They are made?
For
Production of steel as raw materials
Cast iron is used. Initially, he
Melted in the oven. After in special
Furnaces from cast iron brew steel with a certain
Carbon content and addition
Alloying elements (nickel, chrome,
Titanium, molybdenum and so on). Very important
Observe proportions and percentage
The ratio of these elements. From interest
The content of chromium in steel depends on the quality
Metal products, namely durability
To corrosion. In addition to
Corrosion, alloying steel gives it
And other properties — plasticity,
Softness, strength, heat resistance, and
Also the ability to harden.
For
Manufacture of steel use one more
Method — its production from the secondary
Raw materials. By melting scrap metal and
Addition of alloying elements is obtained
Stainless steel.
For
Manufacture of stainless sheet
Perform the following operations: evenly
Distribute the steel in a long form,
Cooled, sent to the rental
Where steel is heated again and
Rolling occurs to the required
Thickness. After such processes, steel
Wrapped in rolls, cleaned with
Acids, unwind, roll out and
Cut into sheets required for
Customer size. This method is called
Hot rolling method. With the method
Cold rolled hot-rolled sheet
Stainless steel is rolled in a cold
Condition to the required thickness.
When
Manufacture of stainless pipes
Molten steel is molded into molds
In the form of a pipe with thick walls and
bigger size. Manufacturing process
Seamless stainless steel hot-rolled
Pipe is very similar to sheet production:
Stretch the workpiece, roll it out,
The hot state is squeezed until
Required diameter with the required
Thickness of the pipe wall. And for manufacturing
Seamless cold rolled pipe process
The same, only on the last
Stages of the pipe forming process
Cooled and cold
Rolled to a certain size.
Behind
The deduction of seamless pipes, there is also
Welded pipes that make
From a stainless sheet. During
The sheets are selected
Thickness and size, they fold and
With the help of electric welding.