Prices for titanium in the PRC continue to decline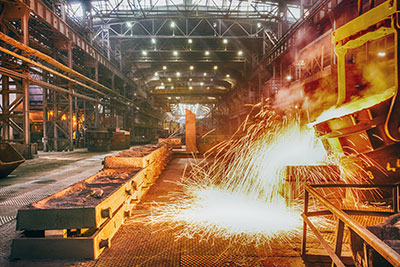 The cost of titanium in the non-ferrous metals market of the People's Republic of China continues to fall. According to the comments to the current situation from the local operators of the segment, the main factor of this behavior of quotations is a noticeable slowdown in demand for "winged metal". So this week, titanium prices again lost a few points, forcing the cost of unalloyed metal grades TA1 (99.2 Ti) and TA2 (99.1 Ti) under the terms of shipment Ex Works to shift to 74-76 thousand CNY per ton (which approximately 2000 Yuan Yen lower than last week). Titanium grade TA3 (99.0 Ti) also fell in price, reaching a threshold of 79 thousand CNY per ton.
A few days earlier, in the specialized media of the PRC, data on the dynamics of prices for titanium sponge were published. The vector of events on this product in the Chinese market does not differ from the trajectory of the price movement for the product of a higher redistribution: sponge titanium quotations without support of demand have fallen to the level of 65-68 thousand yuan, having lost a few days (depending on the purity of raw materials) from 1 Up to 2 thousand CNY per ton.
In the short term, players of the Chinese titanium market do not plan for improving the situation: the reason for the prolonged diving of titanium prices is a reduction in demand for rolled metal from this metal. And only the stabilization of a shaky global economy can affect the volume of its consumption, analysts say.