VSMPO AVISMA can withdraw from the Titanium Valley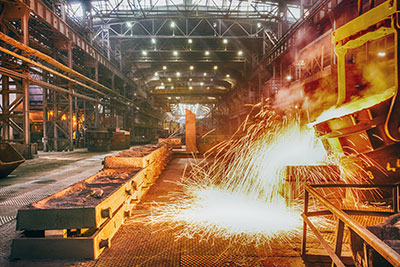 The slowdown in the development of the project of the Special Economic Zone "Titanium Valley" raises concern among registered residents. In particular, the general director of one of the first participants of the SEZ Mikhail Voyevodin (the head of VSMPO AVISMA company) said about his discontent with the current situation in his recent interview with journalists. "Despite the fact that our organization was part of the initiators of the project" Titanium Valley ", we will not transfer the beginning of the implementation of our plans to the time. VSMPO "AVISMA" can quite cope with its tasks on the construction of new facilities without participation in the project of the Special Zone, and we are ready to erect them in our own territories ", the head of the titanium company commented on his attitude to the issue.
Recall that VSMPO "AVISMA" became one of the first two residents of the "Titanium Valley". The progress of the project was widely covered in international media, however, the process of attracting investors' capital (as well as the construction of the SEZ infrastructure) has recently slowed down considerably.
To date, the main owner of the Titanium Valley is the open joint-stock company "Corporation for the Development of the Middle Urals" (99.9993% of the company's assets belong to it). To raise funds for the project, the Government of the Sverdlovsk region decided to issue a package of non-documentary shares of the company in the amount of 300 million rubles. On this Wednesday (August 22, 2012), the regional branch of the Federal Service for Financial Markets of Russia registered the issue of these securities.