Aluminum sheets - what they are?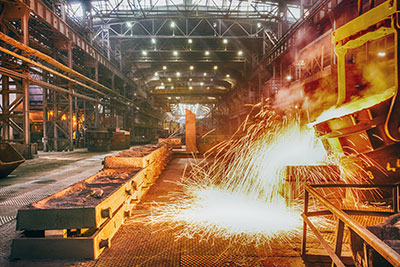 Aluminum
- metal, which due to its
Properties found wide application
Practically in all branches of the economy.
Aluminum is characterized by lightness,
High plasticity, electrical and
Heat conductivity, high corrosion
Resistance. As a structural material
It is used in the form of alloys with different
Metals and non-metals. Alloying
Additives increase strength
Characteristics of aluminum alloys.
Aluminum alloys are divided into deformable
(From which aluminum is produced)
And casting (used for manufacturing
Details).
TO
One of the types of aluminum rolled products
Include aluminum sheets. Are issued
In rolls, sheets. They are the most
Market demand for aluminum
Products. Aluminum sheets are manufactured
According to GOST, are subdivided:
By
Production method:
Clad - in the process of hot rolling on the surface of the alloy (for example, in duralumin, having a low corrosion resistance), a layer of pure aluminum is applied to improve the anti-corrosion resistance;
Not clad.
By
Condition of the material:
Without heat treatment - aluminum sheets from such alloys are subjected to annealing;
With heat treatment - heat-strengthened alloys undergo thermal treatment (heating, cooling). Processing significantly increases the most important material values: lightness and strength. Sheets with such characteristics are produced from duralumin and high-strength alloys, are in demand in the aviation, space, and automobile industries.
By
Quality finishes:
Conventional;
High;
Elevated.
By
Execution:
Corrugated (convex pattern on the surface);
Perforated (holes of various shapes and sizes on the surface of the sheet);
Corrugated (undulating surface);
Smooth.
By
Purpose:
Sheets
Are manufactured in accordance with
Requirements of GOST for the approved
Technological regulations.
Market
Aluminum offers for sale aluminum
Sheets of various purposes and designs.