Rosstat: the level of nickel production for 7 months of 2012, repeated last year's result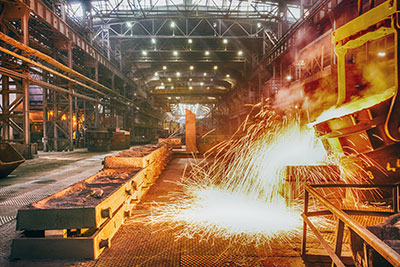 The Federal State Statistics Service of Russia (Rosstat) has published data on the level of nickel production at the country's enterprises for the past 7 months of this year. According to the information provided by the Office, these indicators (in comparison with last year's figures) have not changed.
The dynamics of production levels at Russian enterprises of other non-ferrous metals in January-July, according to Rosstat, was as follows:
The output of aluminum (in comparison with the same period last year) in the country increased by 3%, while the bauxite production and alumina production used to produce this metal "fell" by 0.1%. Also, companies that specialize in the production of titanium (+ 34.1%), magnesium (+ 25%) and zinc (+ 2%) demonstrated growth in metal production levels. Improved figures and producers of zinc and cobalt concentrates (+ 3.9% and + 18.7%, respectively).
Russia's lead producers (-6.1%), tungsten concentrate (-5.8%) and cobalt (-3.2%) deteriorated last year. Indicators of copper producers also went down, falling by 5.8% (while statistics on the extraction of concentrate of this metal at the GOKs of Russia showed a positive trend, rising, in comparison with the data of 2011, almost 5%).