Gazprombank increased its stake in the titanium monopoly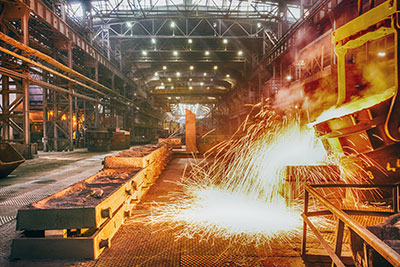 Last week, Gazprombank increased its own share in VSMPO-AVISMA Corporation to 7% (previously the financial company owned less than 3% of the company's shares). Now GPB owns a more substantial package of the titanium monopolist of Russia, estimated at more than 4 billion rubles.
VSMPO-AVISMA is the largest operator of the world titanium market, specializing in the production of semi-finished products, products and rolled products from "winged metal". The capitalization of the enterprise, according to the latest data of the Moscow Interbank Currency Exchange, is about 59.65 billion Russian rubles.
The main owner of securities of the titanium company (through Oboronimpex) today is the state corporation Rostekhnologii, which owns 2/3 of all its shares. Now the owners of VSMPO are experiencing financial difficulties associated with the costs of servicing loans (the current debt of Rostekhnologii to creditors is almost 800 million US dollars). To settle issues with creditors, the management of the titanium corporation considered the possibility of selling a part of the securities: it was previously reported that Rostekhnologii does not exclude the possibility of transferring a 45% share of the VSMPO-AVISMA portfolio to private investors. However, the final decision on the privatization of the titanium company was never made.