Export prices for stainless steel from Chinese manufacturers continue to decline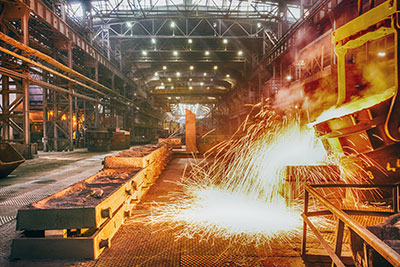 Prices for stainless steel from Chinese metallurgy continue to fall. In particular, the management of Taigang Stainless has already announced the correction of the cost of corrosion-resistant rolled products for overseas buyers for the October contracts. Starting this month, the most popular positions in the producer's price list relative to the September supplies prices will drop by 100 US dollars per ton.
A few days earlier, representatives of another steel company from the People's Republic of China, Baosteel Corporation, announced plans to lower the cost of stainless steel for external consumers. In October, hot-rolled stainless sheet austenitic grades from this manufacturer will become cheaper for foreign counterparts at USD 50 per ton.
In both companies, the decline in prices for export products is called a forced step, to which stainless steel producers are being pushed by a long dive of nickel quotations and low buying activity, explained by the unstable economic situation in the world. However, there is another reason for such actions: analysts forecast overproduction of stainless steel for the Chinese market (for example, according to experts of the sector, published by China Daily, the excess of metal in the country in 2015 will amount to 4 million tons). And this for the producers of the PRC can mean the need to reassess the priorities for strengthening positions in the domestic and foreign markets.