Russian automotive companies reduce volumes of imported stainless steel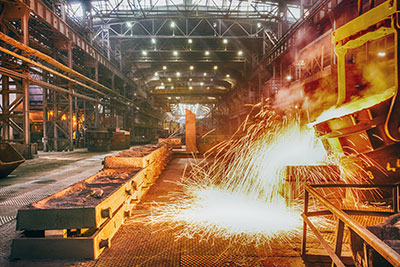 Russian car manufacturers reduce consumption
Imported stainless metal. In particular, this is true
For the open joint-stock company AvtoVAZ: according to the customs
Service, in the past seven months since the beginning of the year the company has reduced the volume of purchases
Stainless steel from foreign manufacturers to the level of 1430 tons (which is 2 times
Lower than last year's figures for the same period).
The main type of stainless products that is in demand at AvtoVAZ is thin
Sheet rolling of high-temperature grades with a low carbon content, which
Russian car manufacturer uses for stamping parts
Exhaust silencers.
Key suppliers of stainless steel for the needs of the Volga Automotive Plant -
South Korean metallurgical corporation POSCO (formerly - exclusive supplier
Enterprises) and the Japanese steel company JFE Holdings (with which AvtoVAZ
Began to cooperate only in 2009). It is noteworthy that over the past 12 months
The share of products from Pohang Iron and Steel Company in the structure of automotive supplies
The plant began to decrease significantly: at the moment the needs of AvtoVAZ are 60%
Are satisfied at the expense of Japanese stainless steel.