Stainless steel market operators expect recovery of demand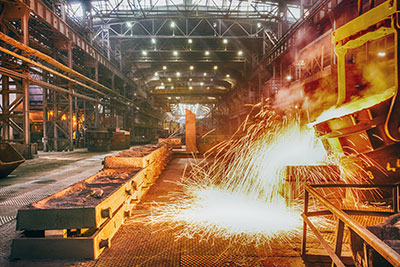 Stainless steel market players believe that the revival of consumer interest in special (in particular - corrosion-resistant) metal brands should be expected in the near future. In addition, experts predict a rapid increase in prices for stainless steel.
In particular, specialists from Aperam (the division of ArcelorMittal, the manager of stainless steel production in Belgium, Brazil and France) believe that the second half of 2012 will bring the stainless market a long-awaited rise in prices: "We are confident that the cost of corrosion-resistant metal will gradually increase already in In the near future ", experts of the company believe.
Positive forecasts of Aperam analysts are supported by representatives of the South Korean steelmaking company Pohang Iron and Steel Company (POSCO), one of the leading manufacturers of stainless metal grades in the countries of the Asian region. "Consumers of stainless steel after the traditional" summer lull "will be forced to replenish their reserves, which means that the market will soon become more active (most likely in August), which will positively affect sales volumes in the sector," the company believes.
Also in specialized media there was a wave of publications with forecasts on the nickel market, in which analysts predicted a price increase for the basic alloying element of stainless alloys. "If their expectations are justified, stainless steel producers will immediately reflect this change in their own price lists" - market operators believe.