PRC summed up the results of the stainless sector in the first half of the year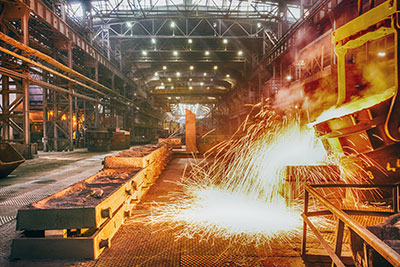 The People's Republic of China summed up the results of the work of the stainless market operators in the first six months of 2012. In general, the dynamics of the level of production and volumes of demand for products from stainless grades of metal continued the trend of 2011 and remained positive. Regarding the same indicators of trade operations with foreign counterparts, the state's economy lost several points.
In particular, the consumption of special corrosion-resistant steels in the PRC during the reporting period amounted to 5.6 million tons, which is almost 7% higher than in the same period last year. The level of production of stainless steel by Chinese metallurgical companies in the period from January to the end of June amounted to 7.1 million tons (which improved by 5.3% last year's statistics), while the main growth was shown by the sector of production of chromium-manganese alloys. Less significant is the difference between the levels of stainless steel output in the first half of this year and in the second half of the past: it is only 2.3%.
Regarding the volume of imports of stainless steel for the first half of this year, China's customs authorities recorded a decline to 388 thousand tons (approximately 15% lower than last year's data for the same period). Chinese exports also fell, but with a less radical "gap" from the indicators of 2011 - by 9.2% (to the level of 102 thousand tons).