Galvanized steel and its features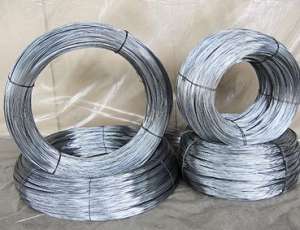 Zinc plated
Steel today is widely used in
Construction. Unique operational
Characteristics make the material from both
Sides protected by a layer of zinc thick
Not less than 0,02 mm. And polymer components,
Irreplaceable for installation and finishing
Roofing, in the construction of floors and
Facing the facades of the building itself
Various purposes.
Zinc plated
Steel is used both in a flat in a form,
And in the form of corrugated sheet. In this case, one
Of the most common
Building materials of modernity is suitable
As for the production of piece, and for
Manufacturing of serial products. Steel
Zinc-coated is used in
The construction of ventilation shafts,
Air ducts, in the automotive industry and
In housing and communal services.
"Zinc coating"
Now called protected
Zinc metal coating,
Protected from corrosion,
And chemicals. Steel, galvanized
Can serve for several
Tens of years depending on the quality
Installation and operating conditions.
AT
Depending on the features of the method
Production of one of the most
Common building materials,
Distinguish hot-rolled and cold-rolled
steel. Hot way to create zinc
Cover implies immersion
Steel in a container filled with galvanic
Solution. As a result, zinc
Is applied to the base material. This
The coating is called ferro-zinc.
The thickness of zinc can be from 0.5 to 1.2 mm.
To date, galvanized coils
And sheets protect from adverse
Effects of atmospheric precipitation unilateral
Or double-sided coating.
Steel
Rolls with zinc plating are capable of
To withstand almost any mechanical
The impact, including bending, drawing,
Punching or rolling. Steel with
Polymer coating is used for
Giving roofing decorative properties.
As polymer components
Polyester, silicon-polyester,
As well as metafluoride polyethylene.
Most common today
Received roofing materials with
Polyester coating. These are the
Building materials are characterized by the best
A combination of price and quality. Besides,
Polyester is characterized by high plasticity
And resistance to environmental
Environment. Heat resistance of a similar material
Is about 120 degrees (the lower
The temperature boundary passes in the region
Minus 60 degrees).
AT
Currently thin-leafed
Cold-rolled and hot-rolled steel,
Protected by special coatings,
Is of the highest quality and
Flawless operational
Properties.