South Korean steelmakers reduce volumes of stainless steel production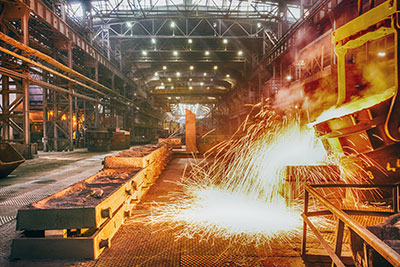 South Korean steelmakers specializing in the production of high-value-added steels experience the same difficulties as producers of corrosion-resistant metals from most other countries. This week, the management of the POSCO Corporation (Pohang Iron and Steel Company, Pohang, South Korea) announced another decline in the level of stainless steel production. This time it is a question of reducing the monthly output of cold-rolled sheet metal by 10 thousand tons.
Experts of the stainless market believe that the proportion of "demand-supply" in the sector today is highly destabilized. Prior to POSCO, German metallurgists (ThyssenKrupp), their colleagues from ArcelorMittal (India) and BlueScope Steel (Australia), announced the need to adjust production volumes. The same point of view is held by American steel companies and large market operators from other countries: many of them, because of low business activity on the world stage, have already reduced the loading of production capacities. Nevertheless, prices for stainless steel continue to decline: only this month (according to Asian and European markets statistics), the average price of flat X / K 300 series rolled dropped 3.9%, and stainless steel prices of 400 brands - on 3.3%.