Japanese manufacturers of stainless steel lower prices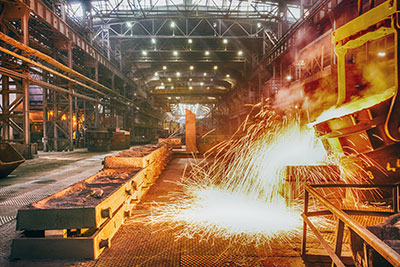 Manufacturers of stainless steel from Japan reduce the cost of their own products. In particular, representatives of Nippon Steel and Sumikin Stainless Corporation, the largest producer of corrosion-resistant metal in the country and one of the leaders in the world metal-roll market, recently reported about this step.
The report, published by the Japanese company, says that the NSSC will reduce prices for 300-mm stainless steel sheet by 10 thousand JPY per ton (about 130 US dollars). The cost of the same metal 400-th nickel-free ferritic series will remain in the price lists of Nippon Steel unchanged.
Recall that the last adjustment of prices for stainless products was carried out by NSSC in late spring (for June supplies). Then the company also changed the value of alloyed austenitic metal (with nickel content), but at that time the management of the Japanese corporation raised the rental price (the 300 series went up by 5000 JPY).
Nippon Steel and Sumikin Stainless Corporation was established in the fall of 2003 by merging the structures of Sumitomo Metal Industries Ltd and Nippon Steel Corporation. The company's stainless steel portfolio includes three companies with a production capacity of about 1 million tons of rolled steel a year.