AVISMA became interested in Ukrainian titanium enterprises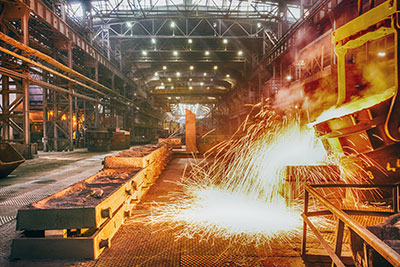 The management of VSMPO-AVISMA (the largest Russian operator of the world titanium market and products based on it) was interested in profile assets for the company, prepared by the State Property Fund of Ukraine for sale. "The most interesting for us is ZTMK (a plant in the city of Zaporozhye, specializing in the production of sponge titanium)" - said the head of the Russian organization Mikhail Voevodin. "However, our participation in the privatization of Ukrainian assets will depend on the specific conditions for transferring state property to private hands," he added.
The mineral resource base of Ukraine relative to titanium reserves is one of the largest in the world (in the bowels of the country, about 1/5 of all world deposits of this metal are contained). Nevertheless, the production of products with high added value based on it is located in Ukraine at the "rudimentary" stage (the main product of the country's titanium industry is TiO2). Four countries, the PRC, the USA, Russia and Kazakhstan, are now fighting for excellence in the world market for metallic titanium, products and rolled products from its alloys (products that are much more profitable from the economic point of view). Dmitry Firtash (a Ukrainian businessman who owns a share in the country's branch enterprises), previously said about the readiness to invest in the development of this direction. It is his structure, according to analysts of the market - the first applicant in the owners of the state property sold by the State Property Fund of Ukraine state shares of titanium enterprises.