SPF named the price of Zaporozhye titanium-magnesium plant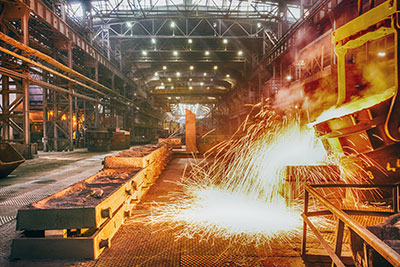 The State Property Fund of Ukraine announced the completion of the stage of valuation of the property of the Zaporozhye titanium and magnesium plant and called the cost of the asset. According to the chairman of the State Property Fund - Alexander Ryabchenko, the Kiev company "Marcus Bureau", which carried out valuation work on ZTMK, determined the price of the future "lot" in the amount of 716.9 million hryvnia.
Recall that at the beginning of this year Zaporozhye titanium and magnesium plant was excluded from the structure of the state holding "Titan of Ukraine". At the same time, the Cabinet of Ministers of the country approved partial privatization of the enterprise (with the possibility of transferring 49% of the shares to the private investor). Later, Ukrainian businessman Dmitry Firtash announced his interest in ZTMK, whose plans included the development of the metal titanium sector in Ukraine. Recently, the leading players of the Russian titanium market, representatives of VSMPO-AVISMA, voiced their desire to take part in the privatization of the combine.
The next step in the way of the Zaporizhzhya titanium enterprise to private management is the holding of a tender, which is to determine the future owner. However, at the moment at the State Property Fund of Ukraine the date of the upcoming event (or any details regarding the conditions for choosing an investor) is difficult to name.