FGI is looking for an appraiser for the Crimean Titan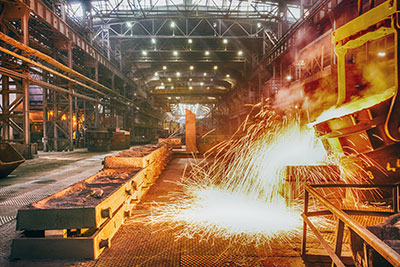 The State Property Fund of Ukraine received for sale a controlling interest in PJSC "Crimean Titanium", in connection with which, it announced a tender for the appraiser of appraisal works on the value of the assets of the joint-stock company. Acceptance of applications for participation in the tender will last until August 16, and the results of the competition will be announced on the 22nd of the same month.
Crimean Titan - one of the largest operators of the world market in its segment - specializes in the production of TiO2 (titanium dioxide), ammophos, aluminum sulfate, ferrous sulfate and other chemical products. According to the National Securities Commission (the National Commission for Securities and Stock Market), 368,073,448 shares of the company formerly owned by the state were received by the State Property Fund. The rest of the portfolio (50% -1 share) belongs to the company Ostchem Germany GmbH, controlled by the structure of businessman Dmitry Firtash - Group DF, which market analysts consider the most likely buyer of the state package.
Recall that the Cabinet of Ministers of Ukraine instructed the SPF to sell a controlling stake in the private joint-stock company "Crimean Titanium" at the beginning of last month. Then representatives of the State Property Fund expressed their intention to implement the Cabinet of Ministers decision in the current year. The actual value of assets sold, according to experts, can reach an amount of 3.5 billion hryvnia.