Vyksa Steel Works Increases Stainless Steel Production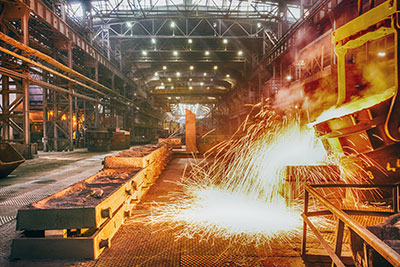 Volgograd Metallurgical Plant Krasny Oktyabr published data on the work of the enterprise in the first half of 2012. As a result of this period, the volume of production of stainless products at the enterprise increased by 55% (compared to the figures of the first half of last year). The plant also improved its own results for the rest of the production: the increase in production level when comparing data for January-June of the past and current years was 19%, and revenue growth - 29%. The total sales volume of VMZ for the reporting period amounted to 6.2 billion rubles, and the volume of production - more than 135 thousand tons of rolled metal.
In addition, the company managed to optimize the profitability of production in the first half of the year. Due to the modernization of processes, the specialists of VMZ significantly reduced the volumes of consumption of energy resources and metallurgical charge per ton of finished products, which positively affected the economic performance of the enterprise.
ZAO VMZ Krasny Oktyabr is one of the most powerful operators in the metallurgical industry of the Russian Federation, specializing in the production of a wide range of rolled products from stainless steel, springs and springs, tool, structural, bearing and other special steels. The plant's capacities allow producing about 700 thousand tons of steel products per year in an assortment of more than 650 different brands.