AVISMA will supply titanium products worth $ 45 million to PMZ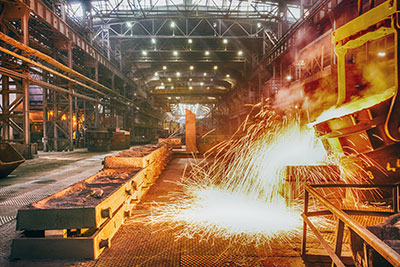 The management of VSMPO AVISMA signed another agreement with a major consumer of titanium and products from its alloys. This time we are talking about a contract (worth more than 45 million US dollars) with the Perm Motor Plant (PMZ): the Upper Salin company will supply the enterprise with stamping and rolling of "winged metal" within 3 years.
OJSC Perm Motor Plant is the largest Russian enterprise specializing in the production of engines for the aircraft building industry. Among the buyers of the plant's products are the leading manufacturers of flying equipment: the Ilyushin Aviation Complex , TUPOLEV, the Russian MiG Aircraft Corporation (former Mikoyan Design Bureau) ML Milya and many other organizations. The history of cooperation of the Perm enterprise with AVISMA company has more than 50 years of productive business relations, however, the three-year contract signed in July is a record agreement between the partners.
VSMPO AVISMA is the most powerful operator of the titanium market (both in the scale of the Russian Federation and at the world level). The corporation provides the needs of the sector in a wide range of titanium products: pipes, ingots, stamping, flat products, rolling rings, bars, profiles, foil and other products based on this metal. Today the organization cooperates with more than 350 companies in 48 countries of the world, and the number of its partners is steadily growing.