Stemcor will introduce new stainless NSSC products in the UK market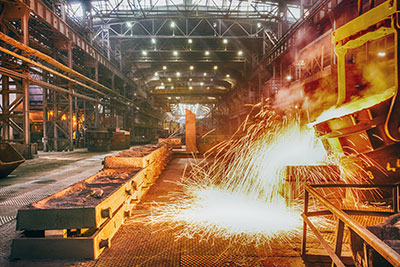 New grades of ferritic stainless steel from Nippon Steel & Sumikin Stainless Steel (produced on the basis of tin as an alloying element) in the UK market will be presented by the distribution department of the English corporation Stemcor Stainless. In particular, we are talking about the patented NSSC grades FW1 and FW2 - more affordable analogues of stainless steel series 304 and 430. Due to the absence of nickel and chromium in the composition of these alloys, the new product will have a lower price and will be easier to mold (thanks to higher performance Plasticity and maintaining the cleanliness of surfaces after punching).
In their announcements of new alloys, NSSC representatives refer to the stainless steel series FW as the best replacement for nickel and chromium-containing grades for the production of drums of washing machines, kitchen sinks, dishes, cooking surfaces for plates and other household appliances and equipment. On the assurances of the manufacturer, this metal has not less high values ​​for corrosion resistance, and the competitive price (independent of the price drops for the demanded alloying metals) and plasticity (in comparison with the brands used today) will provide FW1 and FW2 grades with a steady demand.
The head of Stemcor expressed his readiness to answer any questions from partners regarding the use of stainless steels of FW grade in a particular sphere of production. "We have direct access to information about new NSSC technologies and are always open for dialogue," Tony Lockley, managing director of the company, assured consumers.