The largest Asian nickel producer will reduce prices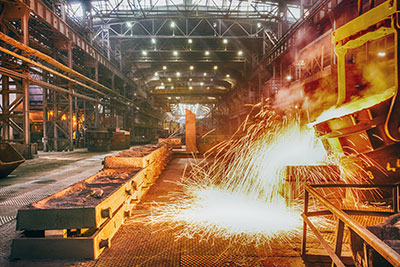 The management of Jinchuan Group Ltd, a major non-ferrous metals producer from China, decided to correct its own pricing policy once again according to the declining trends on the London Metal Exchange, and the company announced another decline in nickel prices. This time the organization reduced the cost of this metal by 2.4% (compared to the prices that were in effect last week). Thus, the new price for nickel produced at Jinchuan facilities will be 121 thousand CNY per ton.
According to the statistics of the Shanghai Metals Market, the average price of nickel in the spot markets of the PRC has recently declined markedly. So even three months ago, the cost of a ton of this metal from Chinese sellers fluctuated near the mark of 132600 CNY, and already in June overcame the threshold of 123 thousand yuan. Nevertheless, some market analysts consider this behavior of quotations as usual seasonal fluctuations, and therefore the situation, in their opinion, should not cause concern: the market will stabilize in the near future.
Nickel is not the only interest of Jinchuan Group. This company supplies copper and cobalt to the non-ferrous metals market, as well as produces gold, platinum group metals, selenium and silver. However, among the nickel producers, the organization is the largest enterprise in Asia, so the company's adjustment of metal prices, as a rule, significantly affects the overall situation on the Chinese market.