This year Acerinox will pay shareholders 112 million euros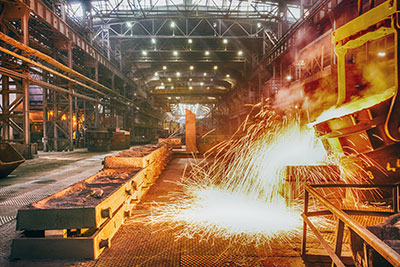 Metallurgical company Acerinox - one of the world's largest producers of stainless steel - announced the payment of interest on income holders of shares. According to the plan approved by the shareholders' meeting of the company (the event was held on June 7, 2012), Acerinox will transfer to owners of assets as dividends for the past year 87256591 euros. In addition, investors will receive an additional payment to last year's charges - this is another 24930455 euros. Thus, the total amount of payments to holders of securities of Acerinox this year (as well as in 2011) will amount to 112 million euros (at 0.45 euros per share).
The international company Acerinox (headquartered in Madrid, Spain) was founded in 1970 with the participation of the Japanese steelmaking corporation Nisshin. Today, the organization owns a wide network of companies producing and distributing stainless steel in many countries around the world. Among them - 10 representative offices in Spain itself, subsidiaries in European countries - in the UK, Italy, Poland, Portugal, France, Switzerland, Sweden, as well as a number of companies in Turkey, South Africa, Malaysia, North America, Argentina and other countries. In addition, the management of Acerinox is considering the prospects of building a plant specializing in the production of stainless steel in South America. The company's annual production of corrosion-resistant metals is about 3.5 million tons.