Russian nickel: volumes of foreign sales are growing, but ...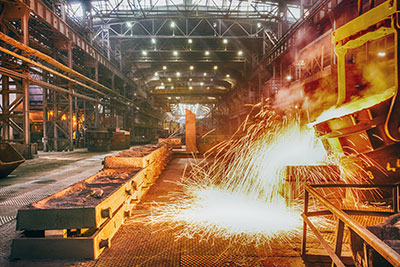 This year, the volume of exports of raw nickel produced by Russian plants (in comparison with the indicators of 2011) is steadily growing. So for the first 5 months of 2012, more than 118 thousand tons of this metal were exported from the country. This indicator exceeded last year's volume of exports (over the same period) by 42% and became a record for the industry in the last 6 years. However, low nickel quotations on the world metal exchanges do not allow considering this circumstance in a positive light: despite such activity of foreign buyers, the profits of Russian producers of this alloying element are falling. As the statistics show, the volume of revenues from export trade operations for raw nickel (when comparing the same periods in this and last years - from January to May) fell by more than 3%.
Prices for nickel on world markets have recently demonstrated a radically negative trend. So at the London Metal Exchange, the value of metal in the current year "fell" without significant jumps from the February maximum of $ 21,472 per tonne to close to $ 16,000 in June (the average price for nickel for the current month is $ 16,700). Whereas in June of last year the average cost of this metal was 22,354 per ton (which is almost 34% more than today's prices). However, analysts believe that the "bottom" of quotations has been achieved, and now in the nickel market one can observe factors potentially capable of changing the trend vector to growth.