Norilsk Nickel plans to establish a joint venture in Indonesia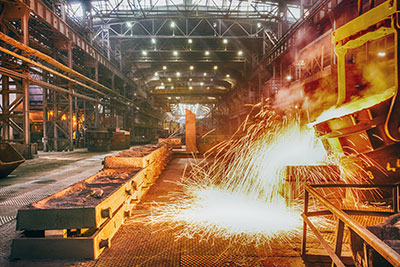 The management of MMC Norilsk Nickel is negotiating the establishment of a joint venture with the Indonesian state-owned company Antam. It is about the development of nickel ore manifestations of the island of Halmaher, which is part of the Indonesian group of islands Kepulauan Maluku between Sulawesi and New Guinea, which the international group (with a positive outcome of the talks) will carry out jointly.
Norilsk Nickel is by no means the only organization that has views on the raw materials of the Moluccan archipelago. Recall that in the fall of 2011, interest in the nickel mines of the island of Halmacher was shown by the multinational corporation Eramet. Then the company management announced its readiness to invest $ 6 bn into the development of this field, and its plans included the construction of a whole complex for the extraction and processing of nickel on the territory of the island.
State-owned mining and metals company Antam is a vertically integrated, export-oriented, diversified organization. It specializes in the exploration, production, processing and sale of nickel ores, ferronickel, silver, gold and bauxite. The company already operates in tandem with several foreign partners.
Norilsk Nickel is the world's largest producer of nickel and palladium. Also, MMC is one of the world's leading piracy enterprises producing copper and platinum, occupying solid positions among producers of cobalt, gold, silver, rhodium, ruthenium and other metals. In addition to enterprises in Russia, the company owns production assets in South Africa, Australia, Finland and Botswana and actively cooperates with foreign partners in these and other countries.