Analysts International Stainless Steel Forum summed up the results of the first quarter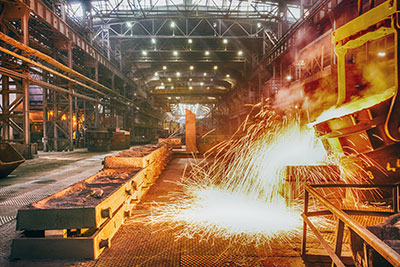 Specialists of the ISSF (International Stainless Steel Forum - an international non-profit research organization) summed up the results of the metallurgical industry's work on the world stainless steel production volumes for the first quarter of this year. According to their reports, for the producers of metals of this category during the first months of 2012 was characterized by a negative dynamics, which is due to sluggish consumer activity (as a result, sector operators had to "forcefully" adjust the capacity utilization). The result of such actions was a decrease in the quarterly indicators of global stainless steel production to the level of 8.6 million tons, which is 2.8% less than in the same period last year.
For Western European producers of corrosion-resistant metal, the situation with production volumes has not changed radically: only by 0.3%. With the same decline, the first quarter and the African metallurgy passed the distance. Slightly more significant was the decline in the production of stainless steel in Asian countries (in the range of 1%). Manufacturers of Eastern Europe and its central part have reduced the output of this category metal by almost 15%, and the metallurgists of the USA have most "painfully" felt the negative of the first quarter. On their shoulders, the most pessimistic trend fell - a 22% drop in the level of stainless steel production.
Despite the fact that the first months of this year were not inspiring for the stainless industry, ISSF analysts forecast a positive outlook for the market. In their opinion, the situation will begin to change from the second half of the year, and the final figures for 2012 relative to the production dynamics will still be positive.