WBMS published statistics on the volume of nickel production / consumption in the I quarter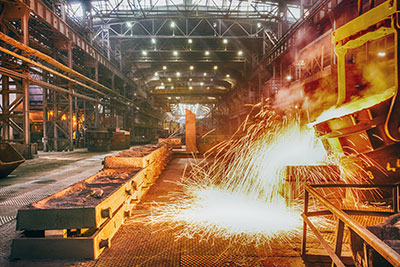 WBMS - World Bureau of Metal Statistics published data on the volumes of production and consumption of refined nickel in the world market in the first quarter of this year. According to the information published by analysts, 408.4 thousand tons of this metal were produced in the world during the reporting period, and the demand level was 402.2 thousand tons. Thus, the nickel surplus in the global market was 6.2 thousand tonnes. This is much lower than the figures predicted earlier by the specialists of the research company INSG (International Nickel Study Group): they expected this year the nickel surplus at the level of 50 thousand tons (an average of 12.5 thousand tons per quarter). Nevertheless, it follows from the WBMS report that the excess metal on the market is significantly higher than last year's similar figures (for the whole 2011 the difference between the demand and supply of the nickel market was only 8.6 thousand tons).
Also, experts of the World Bureau of Metal Statistics reported that at the end of the first quarter - following the results of March - the demand for nickel, the volume of its supply and the ratio of these values ​​(by which the situation could be predicted for the near future) changed insignificantly. During this period, 137.4 thousand tons of nickel were produced (33.64% of the total volume for the quarter), and its consumption level was 135.5 thousand tons (33.69% of the volume of demand for the first three months of the year).