Taigang increases the output of stainless steel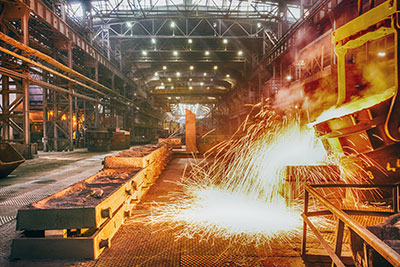 The management of the Chinese metallurgical company Shanxi Taigang Stainless Steel Co., Ltd. Announced its plans for the production of stainless steel for the near future. According to information released by the Taigang press center, the level of output already starting this month will be increased by 10% of April volumes. Thus, the steelmaking shops of Chinese metallurgists will reach full capacity utilization and will provide the stainless market with 300 thousand tons of corrosion resistant metal per month.
In the longer term (regarding the plans for the whole 2012), analysts of Shanxi Taigang Stainless Steel also look with optimism. In their view, the state of the stainless steel market will allow the company to keep high production volumes and in the future: for the year, Taigang management expects to produce 3.3 million tons of products (which is 1/10 more than last year's performance of the organization).
Recall that the beginning of this year for metallurgists from the PRC was not too successful. In particular, for Taigang I quarter ended with a negative dynamics of indicators (net profit of the company fell by almost 60% compared to the data of the first three months of last year). However, the current market situation, according to analysts, promises to be favorable for Asian stainless steel producers and will allow Shanxi Taigang Stainless Steel to quickly stabilize its financial position.