The origin of titanium is its properties and application in industry.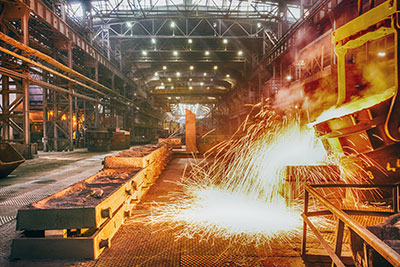 Speech
Will go to the bottom of an interesting metal
Open Englishman W. Gregor in
1789
is he
Isolated oxide of an unknown metal,
Which he called the Menacken. I think,
That not all guessed that it was Titan!
Invented the name of the metal one of
German researchers Martin Klaproth
In honor of the Titans from ancient mythology.
Let's drop the story and move on to its properties
And application. Outwardly it's interesting
metal! Looks like steel, but smooth
Excels in two more. Temperature
Boiling metal is 3300 ° C. Mechanical
The strength is six times greater than
Aluminum and two more than pure
gland. Thanks to its unique
Its properties are used in various
The most important compounds. It's enough
Absorbs oxygen, nitrogen, hydrogen
Because of this, its
plastic. Thermal conductivity 13 times
Less than aluminum, and the interaction
With carbon has a high hardness.
When heated, the magnetic susceptibility
This metal increases, in comparison
With others, it decreases noticeably. Titanium
Becomes a superconductor with
Temperature 0.45 K (the beginning of the scale (0 K)
Coincides with absolute zero).
Can
Highlight the shortcomings of this metal
Is its elasticity. Interactions with
All gases at high temperatures,
Especially in the liquid state, so
It is better to melt it in an environment of inert
Gases, or better in a vacuum. Titanium is bad in
Work on friction (in a pair of titanium with titanium
Can not work). Has high
Propensity to salt and hydrogen
Corrosion and poorly cut.
Cost
Titanium is much more expensive than the smaller ones
Brothers, such as iron, aluminum,
Magnesium, and so on.
Now
Let us single out its merits. Metal has
Low density, which contributes to
Reduction of its mass in production
Material. At high temperatures
500-600 ° C titanium
Alloys on the body bypass high-strength
Alloys of iron, magnesium. Due to its
Ability creates on the surface
Continuous and thin films of titanium oxide,
Which in turn are closely glued to
Mass of titanium, express it high
Corrosion resistance. In a relationship
Strength and density are better than titanium
Alloys need to be searched. Using
This metal is wide enough,
Say the scale. Its parts can be
Found in shipbuilding and aviation
And missile technology, it's not a shame to add
In a tandem to steels of the highest quality.
From it do grids, fittings, in general,
Construct and manufacture the
To mankind the little things of life, without which
We can not live. In aircraft construction
Titanium has found its glory, because it is there
Need a light, strong working
At a high temperature of the structure
(Casing, chassis, fasteners). In shipbuilding
It is used for sheathing ships, underwater
Boats, since it does not adhere to seashells
And other marine and ocean living creatures,
Which increases the speed
Ships. In hydrochloric and sulfuric acid, he
Feels at home. It is used
For pumping these aggressive
Substances. All
Well, but because of its scarcity and
Expensive its use, let's say so,
Is limited in many branches.
AT
Mostly titanium buy large factory
And manufacturing enterprises for
Further processing, manufacturing
Titanium pipes, sheet metal
(Titanium sheet, titanium plate). Behind
He is well paid at the points of delivery
Metals. So go ahead, help in
Search for this unique metal and
You will be happy. Here's an interesting
metal!