The government of Argentina is struggling with the import of cheap stainless steel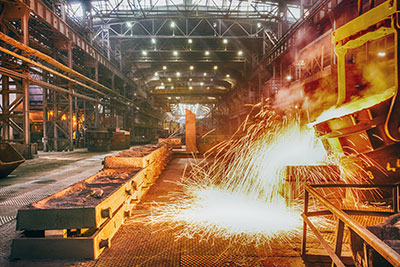 Argentine authorities have decided to limit the free import of stainless steel to foreign countries by foreign producers, imposing additional duties on imported products of this category. The main "target" of such measures is Asian metallurgical companies. In particular, the government "fell out of favor" with stainless products from several countries: starting from May 11 of this year (when the directive came into force), the products of manufacturers from China, South Korea, Hong Kong, Singapore, Indonesia, Vietnam, the Philippines, Thailand, Pakistan , Malaysia and Taiwan will be taxed at the rate of 3-4 thousand US dollars per ton.
Introducing a new duty, the Argentine government not only hopes to protect the economic interests of domestic stainless steel producers from the impact of Asian competitors' low prices, but also seeks to prevent manipulation of taxes that have recently become especially popular among traders in the country. However, under the effect of the duties imposed by Argentina, only some types of stainless steel are included: a hot-rolled sheet with a width of more than 600 mm (with thicknesses ranging from 3 to 10 mm) and cold-rolled steel sheets of 0.5-4.75 mm thick. For the importation of the metal of the first of the above categories, a tax of $ 4,000 per ton will be levied on the treasury of the state, while importing the X / K stainless sheet listed above, $ 3,000.